>
Home >Unlabelled > Fast Download With Ziddu.com
Posted on Sunday, 25 January 2009 by zhoe blesinki
This article write by my Friend,
kang Rohman
.
You certainly know about ziddu.com. A new site that is the most grown-up compared with such kind of site. One that is very interesting from ziddu.com is a commission given to those who have upload files and the files downloaded. For that, many bloggers use it to upload their files. Although Google warned before that, the site was dangerous, now the warning has been repealed.
For those who have ever downloaded files in ziddu.com, you must often be annoyed with it so that you do not want to download there again. How don't I say that if the download page full of ads and pop up window ads?
For that reason, I will share tips with those who want to download files in ziddu.com with speed. You should deactivate or enable the JavaScript function for temporary at your internet browser. Follow the steps below with the assumption that you have know the link address of the files you want to download.
1.Run your internet browser.
2.Click
Tools
menu, then
Options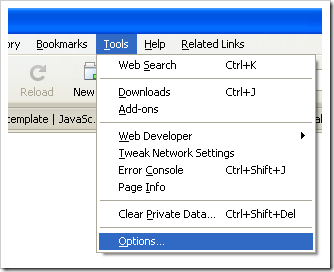 3.Window options will appear, then choose
Content
tab and uncheck the for
Enable JavaScript
and
Enable Java
, then click OK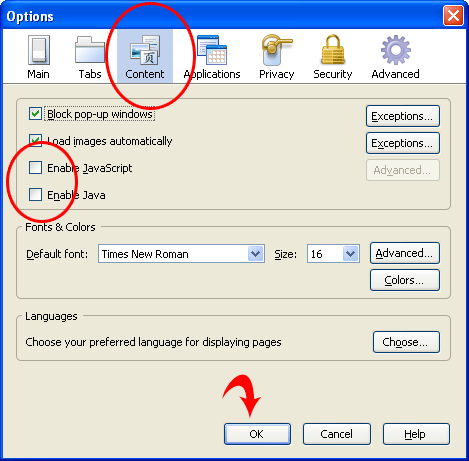 4. Pleas visit the files' address at ziddu.com, and certainly the ads and pop up ads that previously appeared will disappear.
5. Download the files with a bit funny.
6. When download finished, close ziddu.com and activate again Enable JavaScript and Enable Java at your browser option.
The steps above are for Firefox browser, for the others will be similar.
Happy download in ziddu.com without Pop-up window ads.
Related Articles:

Blog Archive